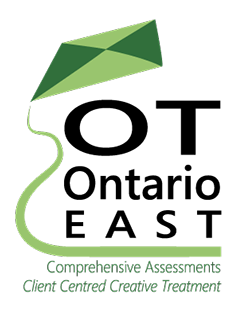 O.T. Ontario East 's skilled and experienced occupational therapists begin rebuilding lives while individuals are still in the hospital through to establishing a new normal with individualized meaningful life roles.
Who We Assist
Individuals and Family
We work with children, adolescents and adults alike, meeting the needs of each unique individual in regard to self care, productivity and leisure. Specializing in patients with neurological, orthopaedic, and psychological difficulties, including mild or severe traumatic brain injury, repetitive strain injuries, fractures, soft tissue injuries, chronic pain, anxiety and depression, and assist them along with their families and supports to successfully return to their daily activities.
We collaborate with the client's family doctor, specialists, physiotherapists, psychologists, kinesiologists, massage therapists, chiropractors, acupuncturists, vocational counsellors, employers, co-workers, case workers, union representatives, lawyers, and anyone who is either assisting or preventing the individual's recovery, ensuring their success.
Our professional team of Occupational Therapists deliver comprehensive, individualized and relevant assessments that clearly articulate the functional consequences of the injury or illness, the first step necessary to fuel effective treatment and maximize recovery. Our assessments offer good quality information outlining the products, services and supports you or your family member require to maximize their potential. Our services will help you plan for future support and care as well as identify outcome measures to be utilized throughout the rehabilitation process.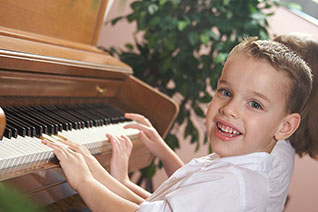 Respect, promptness, professionalism, empathy,
creativity and objectivity is what leads Our Team.

Restoring Lives, Reducing Disability
Employers
Many employers struggle with the high costs of work related injuries, WCB rates and disability claims. O.T. Ontario East delivers comprehensive assessments, education and training to assist you with preventing work related injuries, adopting wellness programs, and accommodating injured workers back into the workplace in a safe and timely manner. Our services can decrease employee lost time, improve employee health and increase employee retention, all creating a healthy workplace culture.
Insurance Companies
O.T. Ontario East understands the need for case managers to get answers about your client's functional abilities, rehabilitation status and return to work potential. At O.T. Ontario East our occupational therapists provide comprehensive, dynamic, individualized and standardized assessments with the information you need to determine eligibility for benefits, status of the claim and to ensure you are doing all you can to fuel effective treatment and maximize recovery.
Lawyers
O.T. Ontario East provides comprehensive, individualized and relevant assessments that are utilized by both the Defence and Prosecution. Our knowledge of the processes related to litigation and personal injury claims as well as our reputable working relationships with many law firms, make us the smart choice for occupational therapy services anywhere throughout eastern Ontario.